POINT OF DEPARTURE
Point Of Departure is a one-shot percussion and FX sample pack created using a set of Mungo Enterprises Eurorack synthesizer modules as the sole sound source.  Designed and refined for cinematic experimental electronic music. 150 samples in total.  96k sample rate, 24 bit wav files.
CLICK HERE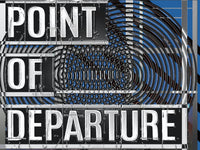 NON BIOLOGICAL ENTITIES
Non Biological Entities is a sample pack created using an Ieaskul F. Mobenthey eurorack synthesizer as the only sound source. It features a highly unique selection of percussion, noise, texture, and abstract sounds. 300 samples in total. 96k sample rate, 24 bit wav files.
CLICK HERE
WARPED METAL
Warped Metal is a sample library that features over 300 sounds harvested from thousands of never heard before field recordings. These recordings range from small kitchenware to large junkyard wreckage that have been layered and heavily processed. Metal on metal scraping, bending, exploding debris, and destruction. Perfect for metal sound effects, cinematic trailers, animation, games, experimental music, and more. 
CLICK HERE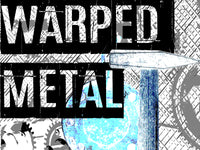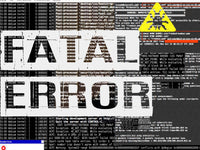 FATAL ERROR
Fatal Error is a one-shot sample pack designed for glitchy percussion and electronic malfunction sound effects. Circuit bent digital hardware oscillators and noise sources were modulated, sampled, heavily reprocessed, and sculpted into 260 unique sounds that range from unconventional bass and snare drums to dying electronics.
CLICK HERE
DEATH BY 8:08
Death By 8:08 is the Outsider version of the classic 808 drum sounds.  This one-shot sample pack includes all original, newly created samples from scratch using all hardware analog oscillators and noise sources-No drum machines.  In addition, hardware 8-bit converters, digital processing, analog resonant filters, and analog distortion devices were used to create variation. 
CLICK HERE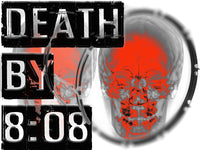 NEGATIVE FEEDBACK
Negative Feedback is a sound sample pack created by recording performances using an atonal feedback synthesizer.  The instrument features two analog stereo preamp circuits which are manipulated by touch creating connections with skin across gold metal plates.  Gestural hand motions across the plates produce sounds and textures that are otherworldly and in some instances beyond human hearing.   Be careful!  Perfect for science fiction, horror, suspense, or any project that requires the highly unusual.  Negative Feedback includes 190 samples unprocessed, 100 samples processed with hardware effects, and 100 samples processed with software effects.  390 .wav files in total.  (96k sample rate, 24 bit) 
CLICK HERE
BUG ON THE LINE
Bug on the Line is a one-shot percussion sample pack.   Created using a lo-fidelity hardware analog oscillator and noise source.  Digitally modulated, mutated, and mangled this sample pack was designed for percussive sounds that range from glitchy electronic insects to lo-fi bass destruction.  160 sounds in total.
CLICK HERE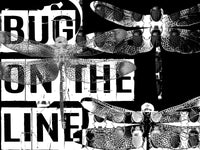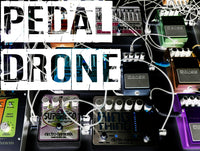 PEDAL DRONE
This sample library features experiments with 147 electric guitar effects pedals.  No input / feedback synthesis-all pedals feeding back into themselves within complex routing chains. Recorded in 16 sessions, this pack includes 500 .wav files. 3.5 GB of content
Click Here
NIHILISTIC PERCUSSION ENGINE
388 one-shot percussion samples constructed from six digital hardware oscillators and two digital noise oscillators using differing methods of FM and AM synthesis.  Processed with a mix of digital and analog filters, wave shaping, distortion, and sub harmonic processing.  This sound set was created to be used in any context imagined-think of it as a creative launch pad library of percussion and sound FX elements to inspire you.
Click Here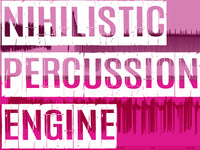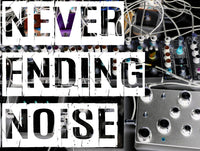 NEVER ENDING NOISE
Created using twelve unique hardware setups with the full intention of harvesting harsh noise, buzzes, drones, alien transmissions, and melting circuits. 
Click Here
A DARK PLOT OF LAND
Outsider Sound Design is proud to announce the release of 5 new experimental music catalogues by "a dark plot of land". 
CLICK HERE