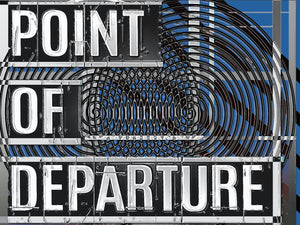 POINT OF DEPARTURE
Regular price $12.00 Sale
Point Of Departure is a one-shot percussion and FX sample pack created using a set of Mungo Enterprises Eurorack synthesizer modules as the sole sound source.  Designed and refined for cinematic experimental electronic music. 150 samples in total.  96k sample rate, 24 bit wav files.
Point Of Departure features
18 Bass Drums
25 Percussive Sound FX
7 Glassy Sounds
26 Low Percussive Sounds, Tones, and Impacts
11 Metallic Percussive Sounds
31 Snare Drum Style Sounds
10 Synth Style Sounds
5 Hi-Hats
17 Other Percussion Sounds
All product names used in this website are trademarks of their respective owners, which are in no way associated or affiliated with Outsider Sound Design. These trademarks of other manufacturers are used solely to identify the products used for the sample set.